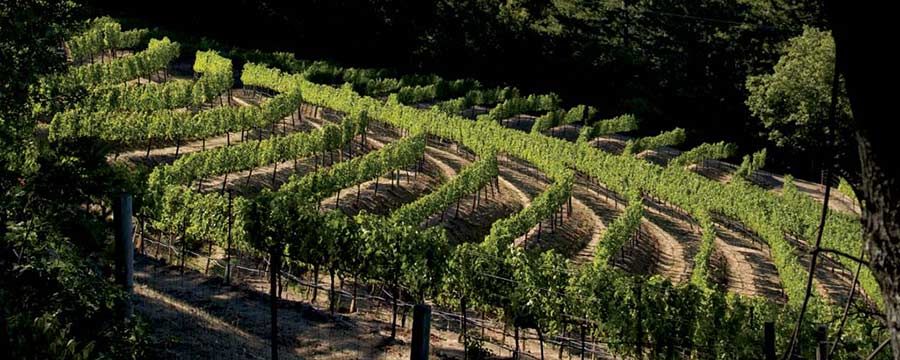 Most winemakers will tell you that quality starts in the vineyard.
Napa Valley is known for its innovative, quality-driven wines that stand among the best in the world, but most winemakers will tell you that quality starts in the vineyard. Our great diversity of soils, unique microclimates and collaboration within the vintner community compel our vintners and growers to refine their grape growing practices to produce the best possible wines.
Napa Valley vineyards are intentionally farmed to produce low yields which resulting in vivid, concentrated flavors in the grapes. Throughout the growing season, the canopy is carefully managed, usually by hand, to ensure optimal fruit development.
Vineyard workers will tend each vine, on average, more than twenty times during the year—a far different ethic than just a few decades ago when the popular practice was "prune, sucker and pick."
To further advance viticultural technology, Napa Valley is one of the only premium wine regions to have a university experimental vineyard. The UC Davis Field Station in Oakville works exclusively to improve viticultural practices both locally and around the world.
Napa Valley Rocks: Viticulture
Viticulture - the process of growing grapes - is an inherent collaboration between people and place. This short video shares some of the secrets from the vineyard that help Napa Valley's grape growers and winemakers produce consistent quality wines, vintage after vintage.