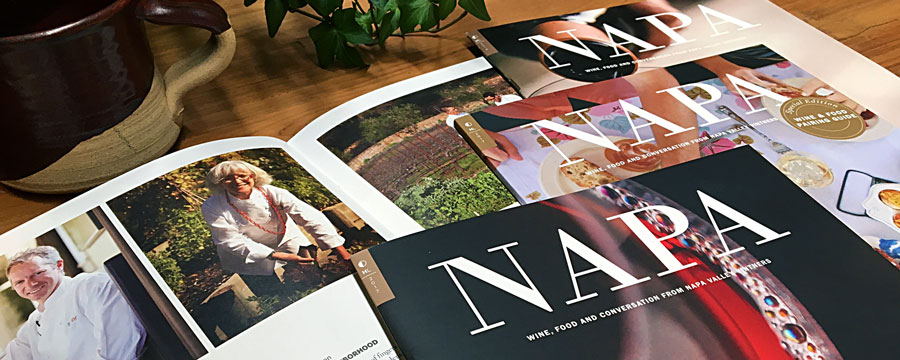 Local wine, local food, local community
Produced twice a year, NAPA Magazine is distributed by the Napa Valley Vintners. Get a glimpse into how the Napa Valley is cultivating excellence — find a copy at one of the locations listed below or read and download the online PDF.
Want more Napa Valley in your life? Sign up to receive NAPA Magazine twice a year for FREE!
---
Get a copy at the following locations...
Alabama
Alaska
Arkansas
California
Colorado
Connecticut
Delaware
Florida
Hawaii
Iowa
Illinois
Indiana
Kansas
Kentucky
Louisiana
Maine
Massachussetts
Michigan
Minnesota
Missouri
Nebraska
New Jersey
New York
North Carolina
North Dakota
Oklahoma
South Carolina
South Dakota
Tennessee
Texas
Virginia
Wisconsin
Wyoming