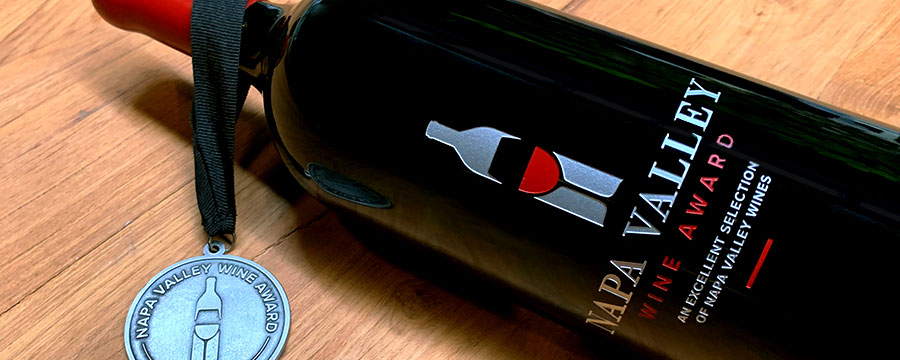 Each year we recognize local restaurants for supporting local wines with our Napa Valley Wine List Award
To qualify, restaurants must be in Napa County and either dedicate 50% of their wine list to Napa Valley wines, or have 50 Napa Valley wines on their list.
We also encourage award recipients to:
feature Napa Valley wines by the glass in February each year as we encouraged our 1,000 plus trade guests coming for Premiere Napa Valley to frequent restaurants on our list
In April, feature wine from Napa Green wineries
In summer, we ask that restaurants feature a selection of Napa Valley white and rosé wines
Each fall, we will reach out with further details to include restaurants in our harvest promotion efforts
The restaurants' commitment to serving Napa Valley wines helps to strengthen our local economy and brings our community together. The Napa Valley Vintners started its Napa Valley Wine List Award program to help emphasize the importance of eating and drinking locally sourced products. The restaurant list has quadrupled since its inception in 2013.
What you should do to promote your award
Add our logo to your website, printed pieces and use in social media:
Wine List Award logo high res | low res
How we promote your restaurant
Here's what we are doing to promote your restaurant's involvement in the annual Napa Valley Wine List Award program:
Award recipients are listed on an annual mailer delivered to every household in Napa County
50,000 rack cards are distributed throughout Northern California
Social Media support of award recipients throughout the year
Ads listing your restaurant run in local publications throughout the year
Encourage our 500+ wineries to frequent recipients restaurants, recommend your restaurant to their visitors and entertain guests at participating restaurants
Promote restaurants (with a link to your website) on napavintners.com which has more than 1 million visitors each year
Offer Napa Valley wine staff trainings – you can reach out anytime to book this
Invite you to special tastings as opportunities arise
Encourage our counterparts at Visit Napa Valley and area chambers of commerce to help promote the awards program and restaurants on our list to the local community and to visitors
Work with OpenTable to promote your restaurant as part of this program
Any questions? Email Brett Van Emst at Napa Valley Vintners