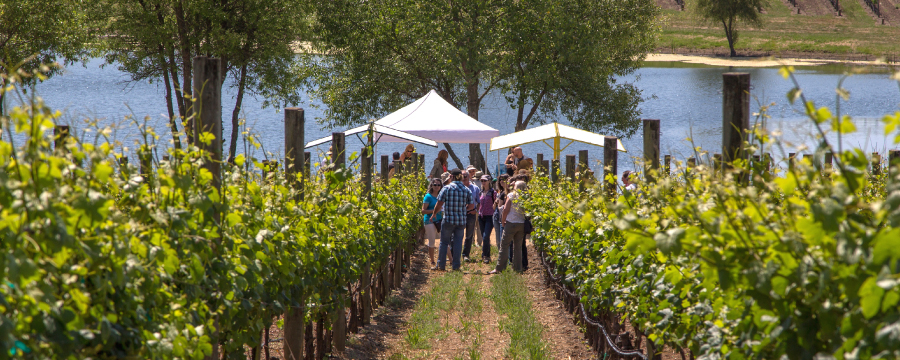 Tour Your Neighborhood Vineyard
Saturday, May 5, 1 – 3 p.m.
In partnership with the Napa Valley Grapegrowers, we invite you to learn about the grapegrowing process, responsible vineyard management and the resiliency of our wine community. You'll meet winemakers and vineyard managers who will give you a personal tour of their vineyards, answer your questions and share what makes the Napa Valley a place unlike any other for crafting some of the world's finest wines. This year's event will also recognize the 50th Anniversary of the establishment of Napa County's Agricultural Preserve.
Rain or shine, there is no cost to attend - simply visit the vineyard closest to you. No RSVP needed.
Close-toed shoes are recommended, along with arrival no earlier than 1 p.m. See you there!
2018 Afternoon in the Vineyards Locations