Our thoughts and concerns remain with our colleagues and neighbors in Napa, Sonoma, Solano, Lake and Mendocino Counties. These horrific fires have taken lives, destroyed homes, wineries and other businesses.
Below are resources to assist our community and our members during the fires. We will continue to update this page as we gather new information.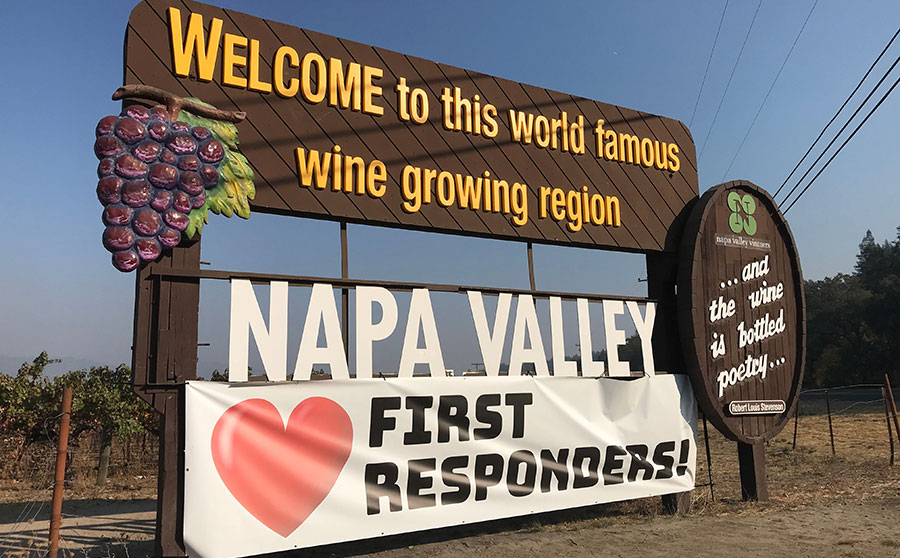 Press Resources:
Information for journalists covering the fires can be found here.
Resources for Wineries:
Business and production-related information can be found here.
Recovery Assistance for Napa County Individuals and Businesses:
Federal Emergency Assistance:
Health and Community Services:
Fire and Safety Information:
Pet Shelters:
If you're trying to find a missing pet, contact the Napa County Animal Shelter - 942 Hartle Court, Napa, 707.253.4382
How You Can Help: