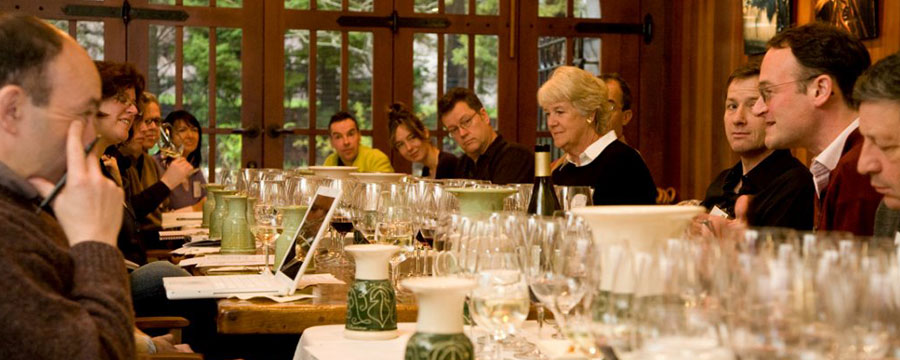 Experience Napa Valley is a multi-day immersion trip offered to targeted segments of the trade, or for trade from specific regions. This program is designed to increase awareness of the Napa Valley appellation and its wines.
Throughout the program, highly regarded sommeliers, educators, hotel and restaurant professionals, media and retailers will interact with winemakers and principals from NVV member wineries, tasting more than 100 different Napa Valley wines. Guided tastings, panel discussions and in-the-vineyard experiences will cover a wide range of topics. Some examples of events are a Cabernet Sauvignon tasting and panel discussion; a casual BBQ dinner spotlighting Napa Valley AVAs; discussion about innovations in irrigation and canopy management; a lunch featuring Napa Valley white and rosé wines; in-depth explorations of Napa Valley's terrain and terroir; and meals featuring Napa Valley Sauvignon Blanc, Merlot, library and sparkling wines.
Programs are offered periodically throughout the year to targeted audiences and may not be available for open registrations.