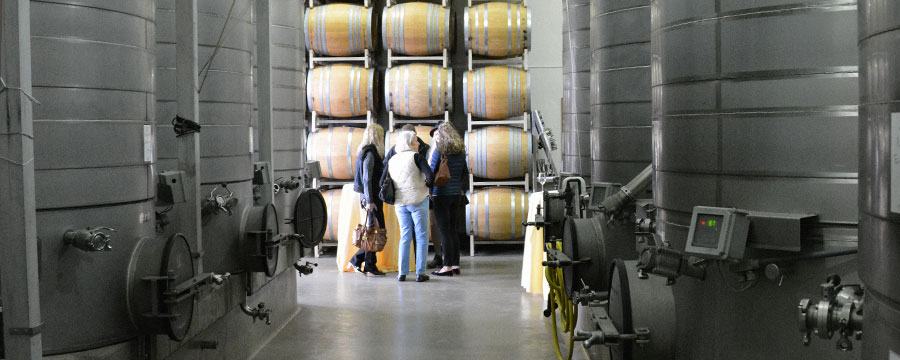 A morning to remember.
Ever wonder what it takes for a grape to go from the vine to a bottle of Napa Valley wine? Would you like to better understand the sustainability practices that local wineries use to ensure the health of our community – and maybe taste a little wine while you're learning? The Napa Valley Vintners invites you to spend a Morning in the Winery with some of our area's most talented winemakers. All participating wineries are part of our Napa Neighbor program and all are certified Napa Green Wineries. Please join us - we promise it will be a morning to remember!
This event is a casual community open house, complimentary for Napa County residents. The date for Morning in the Winery 2019 will be announced soon.