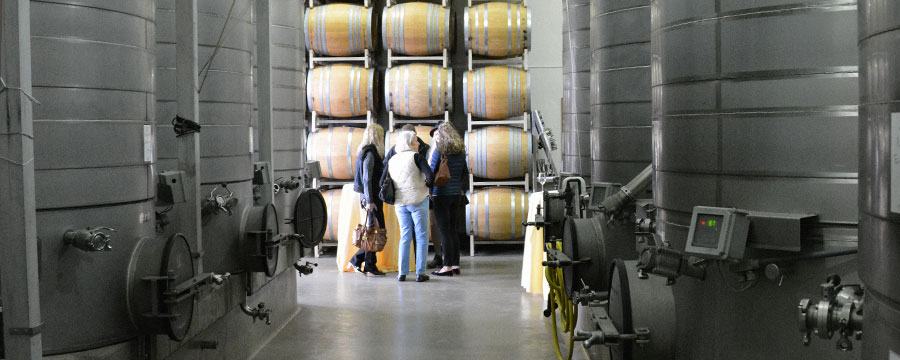 We're opening the cellar doors once again.
Back for its third year, Morning in the Winery is a causal open house for all Napa County residents and their guests.
Saturday, January 9 from 10 a.m. until noon
We invite you to learn about the winemaking process and our wine community's commitment to conservation. You'll meet winemakers who will give you a personal tour of their winery, answer your questions and share what makes the Napa Valley a place unlike any other for crafting some of the world's finest wines.
Rain or shine, there is no cost to attend - simply visit the winery closest to you.
No RSVP is needed. See you there!
2016 Morning in the Winery Locations
All are Certified Napa Green Wineries.