Learn about Napa Valley's commitment to best environmental practices and share what you are doing in your community.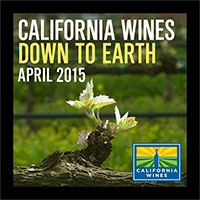 This April, we're celebrating Down to Earth Month and the everyday efforts, both big and small, that improve our environment.
Our Commitment
Through participation in environmental certification programs like Napa Green, vintners in the Napa Valley are implementing meaningful changes in their vineyards and wineries to reduce their impacts. Follow along throughout the month of April to see the unique ways vintners are leading the way with stewardship and conservation in our community.