Napa Valley Vintners Spotlights Napa Green Program During Down to Earth Month
Consumers invited to share photos of their sustainability efforts and enter for the chance to win a reusable Napa Valley shopping bag
4/10/2015 - St. Helena, CA – The Napa Valley Vintners (NVV) nonprofit trade association is participating in the California wine industry's Down to Earth Month celebration by highlighting the renowned wine region's signature environmental program, Napa Green. The NVV also invites consumers to enter to win a reusable Napa Valley shopping bag by submitting a photo of how they support sustainability in their own community.

"We're proud of the Napa Valley wine industry's long-standing efforts to protect our environment, from the founding of the first Agricultural Preserve in the U.S. in 1968 to helping create the Napa Green Certified Land and Winery programs in the early 2000s," said Linda Reiff, president and CEO of the more than 500-member trade association. "Throughout April, we're sharing stories, photos and social media posts about what our vintners are doing through Napa Green to support the principles of Down to Earth Month and we look forward to seeing photos from consumers who share our commitment to sustainability."

Napa Green is an environmental program requiring outside, third-party certifications for both vineyards and wineries. To achieve land certification, owners must take a holistic view of their property, improve biodiversity, reduce soil loss and eliminate the use of harmful pesticides throughout their entire parcel. Winery certification requires reducing water and energy use while increasing overall waste diversion. Recently, the NVV made the commitment that all of its eligible members will be in the Napa Green program by the end of the year 2020.

Today, more than one-third of all the vineyard land in Napa County is certified Napa Green and more than 4.5 million cases of wine are produced at Napa Green certified wineries. Last year alone, Napa Green wineries helped save 3.5 million pounds of carbon dioxide from entering the atmosphere.

From now through the end of April, the NVV is featuring profiles of vintners who are curtailing water use, conserving energy and reducing winery waste on the Down to Earth section of its website, napavintners.com/D2E. From the same web page, consumers can submit their sustainability photos for the contest by logging in to their Facebook account and completing the entry form. NVV will select 25 winners based on the creativity, quality and spirit of sustainability conveyed in each photo. Winners will receive a reusable Napa Valley shopping bag. Entry deadline is April 22, 2015.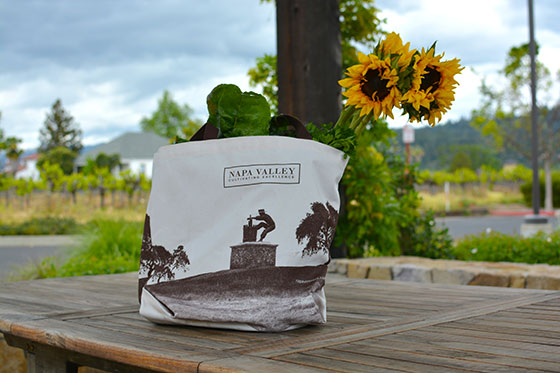 Download high resolution version of photo

About the Napa Valley Vintners
The Napa Valley Vintners nonprofit trade association has been cultivating excellence since 1944 by inspiring its more than 500 members to consistently produce wines of the highest quality, to provide environmental leadership and to care for the extraordinary place they call home. Learn more at napavintners.com.


Contact: Patsy McGaughy, Communications Director 707.968.4207 pmcgaughy@napavintners.com