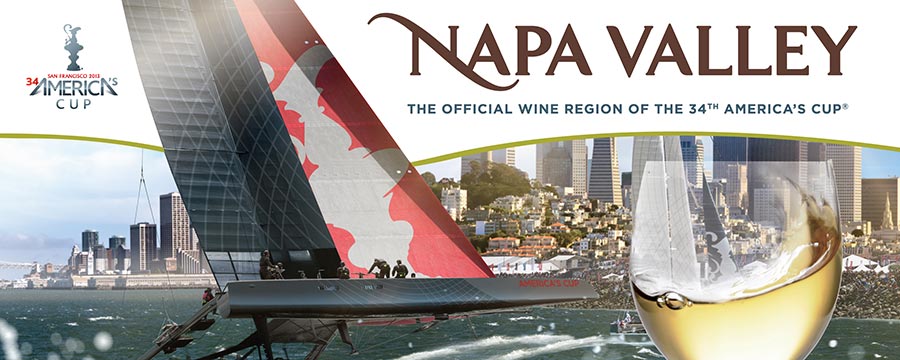 Napa Valley is the official wine region of the 34th America's Cup.
Only NVV member, Napa Valley wines will be served at official America's Cup events and Napa Valley will be the featured wine destination during the the Louis Vuitton Challengers Series and America's Cup races this summer.
Can't attend the America's Cup races? Consider making a visit to the Napa Valley to experience for yourself our legendary hospitality as we demonstrate the quality and commitment to craftsmanship and sustainability that makes Napa Valley and the America's Cup the perfect pairing! Visit SailNapaValley.com to learn more about Unrivaled Access to the Napa Valley.
The following wineries will be featured at the September San Francisco America's Cup events:
The following wineries will be featured at the July San Francisco America's Cup events: