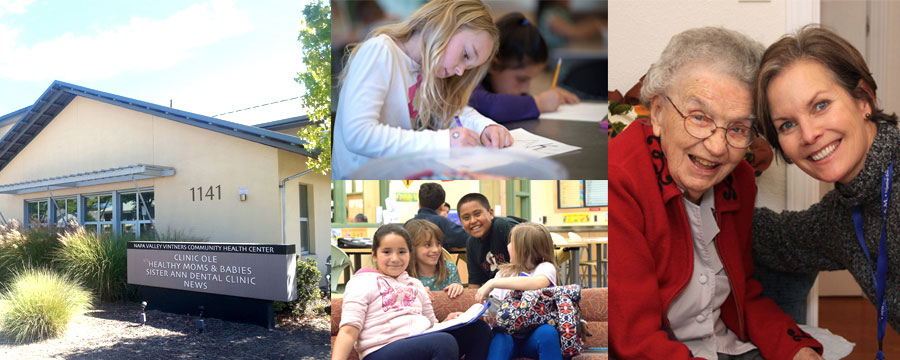 We have invested more than $145 million in Napa County's nonprofit organizations.
NVV's Giving
The mission of our annual community fundraiser, Auction Napa Valley, is to use the worldwide reputation of Napa Valley wines to enhance the well-being of the Napa County community.
Auction Napa Valley's success allowed us to fund a reserve account to ensure that our nonprofit partners would be able to continue helping their clients in the event of a natural disaster or the inability to hold the auction.  In the aftermath of the 2014 South Napa Earthquake, this emergency savings account allowed the NVV to fill a great community need by providing the lead gift of $10 million to the Napa Valley Community Disaster Relief Fund managed by Napa Valley Community Foundation.
Thanks to the generosity of our members in creating outstanding lots, the bidders who come from all over the world to experience Auction Napa Valley, the contributions of our strategic partners in helping underwrite our costs and our dedicated volunteers, we have invested more than more than $145 million in local nonprofit organizations since 1981.
NVV Gives Early Christmas Gift to Boys & Girls Clubs of Napa Valley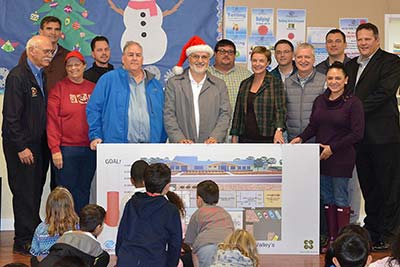 In December 2014, the Boys & Girls Clubs of Napa Valley launched a $4 million fundraising campaign to construct a new clubhouse in American Canyon. We were proud to present the group with an early Christmas gift by pledging $2 million from Auction Napa Valley proceeds to seed the project. The new 14,000 square foot clubhouse, which is expected to serve 250-300 children each day, will feature areas dedicated to early childhood education, teens, technology and general education. The clubhouse will benefit not only American Canyon youngsters, but the entire community as it will have a kitchen and meeting space available for public use. The Boys & Girls Clubs plans to break ground in spring of 2016 with completion anticipated by the following winter. More information is available and community donations toward the project can be made at www.buildingAC.org.
Giving strategy
Our goal is to invest deeply, rather than broadly, in the areas of community health and children's education to create a positive impact on our community.  Our nonprofit partners serve residents in Napa County from American Canyon to Calistoga with programs as varied as Adult Day Services for those suffering from Alzheimer's disease, to programs using the latest technology to prepare English language learners for kindergarten.
Breaking new ground
In addition to supporting those in our community who are most in need, we have helped implement some cutting edge innovations.  For example:
Napa Valley Early Learning Initiative (up to $5 million over the next 3-5 years) strives to have every Napa County child enter kindergarten ready to learn;
Napa Valley Vine Trail will use our matching grant (up to $2.5 million over five years) to leverage other funds to build the trail between south Napa and Yountville, providing a safe place to reap the health benefits of walking and biking, and safe routes to schools along the trail;
Napa Valley Vintners Health Care Center which houses Clinic Ole, Sister Ann Dental Clinic, Healthy Moms & Babies and Napa Emergency Women's Services creates a one-stop location for complementary services
Children's Health Initiative ensures that every child in Napa County has health insurance; and
NapaLearns brings 21st Century learning into our schools.
View our guidelines for funding eligibility.
Learn more about local nonprofit organizations and initiatives receiving Auction Napa Valley funding.