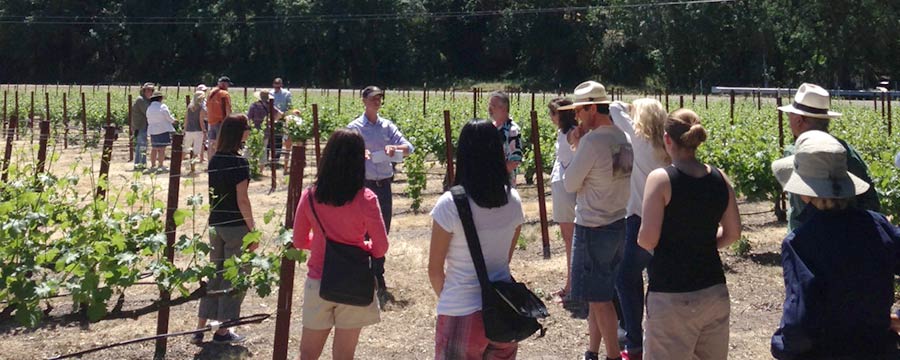 Get an insider's look at your neighborhood vineyard.
Going on its 15th year, Afternoon in the Vineyards is a free annual community open house that gives Napa County residents an opportunity to tour local vineyards and learn about the innovative grape growing and winemaking techniques that make the Napa Valley unique. The event is hosted in partnership with the Napa Valley Grapegrowers.
Each year, the event highlights different vineyards and explores the Napa Valley's history of sustainability and stewardship. We invite residents to visit the vineyard nearest them and see what is going on in their own backyard, including site-specific vineyard practices, winery history, and to taste wines made from that vineyard location. There is no need to RSVP and residents are welcome to visit the vineyard of their choice.
Invitations are mailed to all Napa County residents in mid-April of each year and a complete listing of vineyard sites will be posted this this page each spring.