Nichelini Family Winery
2950 Sage Canyon Road
Saint Helena CA 94574
707-963-0717
map
|
add to trip
Hours:
We are open by appointment Thursday, Friday, Saturday, Sunday and Monday 11 AM to 5 PM. Drop-ins are welcome if appointment slots are available.
Tastings/Appointments:
707-963-0717

Nichelini Family Winery is proud to be one of the pioneers of Napa Valley's modern wine industry. In 1884, travelling on horseback, homesteaders Anton and Caterina Nichelini became the first Swiss settlers in Napa County's Chiles Valley. They quickly set about planting vines and olive trees, and by 1895 had constructed a hand-hewn stone winery with a seven-bedroom house above it. This would provide a home for the Nichelinis and their eventual 12 children.

The winery, original Roman wine press and house still stand today and have remained in our family's hands for more than 130 years, making us the oldest continously operated, family-owned winery in Napa County. Our motto is "Generation to Generation" and, to date, five generations of Nichelinis have passed on their winemaking knowledge as well as their traditions of hard work and careful craftsmanship. We strive to produce truly world-class, American wines that exhibit finesse, simplicity, and individuality.

We pride ourselves in making small batches of great wine. Our old-fashioned attention to detail is complemented by our investment in the latest winemaking and processing equipment and the technical rigor of our expert winemaker. And of course we no longer use the old redwood fermenters of our forefathers, replacing them with stainless steel tanks with cooling jackets. Our barrels are top-grade French and American oak.

But that's not all that makes our wines so exceptional. The grapes are grown on family land in the idyllic Chiles Valley, once known as the "High Valley", lying 600 to 800 feet above the Napa Valley floor. Tucked away in the hills, the vines benefit from the unique terroir, with its high-altitude breezes, milder climate, and extended growing period.

Nichelini classics include our internationally acclaimed award winning Cabernet Sauvignon, Merlot, Zinfandel, Petite Sirah and Muscadelle de Bordelais (formerly titled Sauvignon Vert). In addition, there are limited releases available only at the winery.

The current head winemaker, 5th generation Aimée Sunseri says, "Throughout your life, you should never stop trying to make your family proud".

Taste the difference 130 years make.


Plan a trip to Nichelini Family Winery on our interactive winery map:
Open by appointment - call/email
Winery is family friendly
Seated tasting available
Tasting available in private area
Tasting fee
Tasting fee waived with wine purchase
Indoor tasting area
Outdoor tasting area
Winemaker or owner usually available
Winery has picnic area
Winery has unique architecture
Winery property is historical landmark
Romantic
Family run
Winery can host corporate functions up to 6 people
Family Friendly Winery
Picnic area available
Tasting Room Size
Medium
Tasting Room Atmosphere






During the warm-weather months, our tasting room is located outside. It overlooks the hills and is right in front of the stone cellar that Anton Nichelini built and completed in 1895. Overhead is a huge Roman lever wine press that was used to crush our grapes from 1895 to 1955. We believe it is one of only two left standing in North America.
Music in Tasting Room:
An eclectic mix of jazz, blues and classics.
View from Tasting Room:
Our tasting room overlooks the beautiful hills of Sage Canyon, as well as our bocce court.
Nichelini Family Winery Wine Club
Wine clubs are a great way to stay connected to your favorite wineries.
To join the wine club, visit www.nicheliniwinery.com or call 707-963-0717.
Enjoy great wines delivered conveniently and automatically to your doorstep. Members receive 4 annual shipments of 3 bottles of Nichelini wine, or select the annual case option (you pick the month). There is a 20% discount on current and limited-release wines. An additional 5% discount (total 25%) is awarded anytime you double your shipment allocation. With advance notice to us or during pick-up at the winery, you can change your allocated wine club election with other Nichelini wines of your choice.

There is no membership fee.

There are also invitations to exclusive events, specialty wines only offered to wine club members, and access to new wine releases, prior to the our general release to the public.

There is an opportunity to save on shipping costs by simply picking up your wines at the winery tasting room during the weekend prior to the shipments going out (e-mail will be sent 3 weeks in advance).

There is complimentary tasting for you and up to four guests.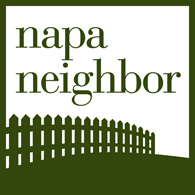 The offer listed below is valid for all Napa Valley residents age 21 and over.
We offer 2 for 1 tasting, and that is waived with a purchase of 1 bottle of any wine.
Select One..
Bordeaux Blend
Cabernet Sauvignon
Fortified Wine
Merlot
Muscadelle
Petite Sirah
Red Blend
Rose
Sauvignon Blanc
Semillon
Sparkling Wine
White Blend
Zinfandel