Brian Malk
Owner, Malk Family Vineyards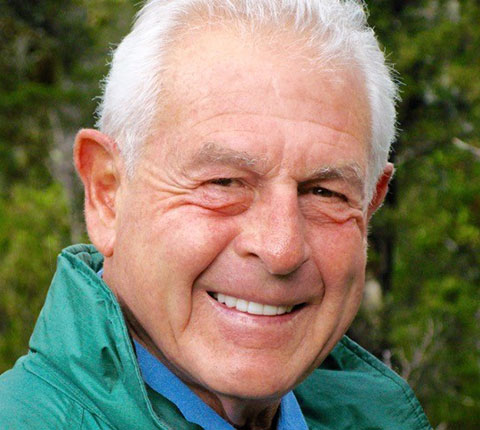 Napa Valley offers the unique contrast between sophistication and lifestyle.
The most rewarding experience of Brian's job is the joy people experience from drinking his wine.
How many years have you been in the Napa Valley wine industry?
19 years
How did you get started in the wine business?
In 1998, I purchased a property in Stags Leap District that had a small vineyard.
What are the most rewarding aspects of your work?
Meeting and talking with the people who love the wine we make. It absolutely makes my day to receive an email or a call, telling me how much our wine added to a special birthday or anniversary celebration. It doesn't get better than that!
What are the greatest challenges?
Staying a small producer while not losing too much money.
Our motto at the NVV is "cultivating excellence." What does this phrase mean to you and how do you cultivate excellence at your winery?
Excellence is all we are about. This is my passion, not a business.
What do you think makes Napa Valley unique compared to other wine regions?
Napa Valley offers the unique contrast between sophistication and lifestyle, while being surrounded by pristine nature and thriving wildlife.
What are you doing at your winery to help preserve and enhance Napa Valley for the future? (e.g., sustainable practices, family succession plan, community service, etc.)
We installed solar panels in our vineyard to harvest clean energy for our use on the property. New birdhouses throughout the property encourage birds to nest. Recently, we constructed owl boxes for natural rodent control, and bat houses for insect (mosquitos, primarily) control.
If you weren't a Napa Valley vintner, what would you be doing?
What I do most of the time is my day job — real estate development and investment.
If you could open a bottle of your wine and share it with any three people (living or not), who would they be?
Nelson Mandela, Albert Schweitzer and Winston Churchill.
What advice would you offer someone trying to get into the Napa Valley wine industry?
Simple: Don't get into this business if it's NOT your passion.
What's one thing people would be surprised to know about you?
A really good week for me is logging 150 miles on my road bike. That's how I recharge my batteries — being on my bike!