Sullivan Vineyards
1090 Galleron Road
Saint Helena CA 94574
707-963-9646
map
|
add to trip
Hours:
10:30am to 4pm Monday through Sunday
Tastings/Appointments:
877-244-7337

The Sullivan Renaissance

Jim Sullivan's passion for wine began in the 1950s. A simple grape arbor given as a wedding gift for the backyard of Jim and his new wife, Johanna, would eventually ignite a way of life.

As a graphic artist, known for his work with 60s icons such as The Monkees, and Dick Clark Productions, Jim's work was rooted in the artistic and creative innovators of his generation. His connection to musicians, artists and architects, writers and chefs would motivate not only his design work, but also his success in Napa.

Thanks to the inspiration of the wedding gift, Jim channeled his creative vision towards wine. He began to make wine at home, becoming part of a building wave of interest in quality wines in the United States. As Jim's winemaking skills grew, so did his passion for the vine.

Predicting a California wine boom, the Sullivans began the search for land in the sleepy farming community, Napa Valley. With the early 1970s, the Sullivans discovered the site that would become their family home and vineyards growing Cabernet Sauvignon.

By the 1980s, Jim's vision would be confirmed. Rutherford would be recognized as one of the finest places to grow Cabernet in the world, the Sullivans with vineyards in the heart of it.

Bringing their artistic vision to Rutherford, the Sullivans would collaborate with a lead architect, world-class chefs, artists, and musicians from all over the world. Sullivan Vineyards & Winery would become not only the fulfillment of Jim's passion for wine, as well as their family home, but also a center of hospitality for creative visionaries from all over the world.

Today, Sullivan Vineyards & Winery remains one of the few family owned estates in Napa Valley.

Inheriting their parents' vision, Sean, Ross, and Kelleen have combined the beauty of their unique family estate with the integrity of world-class winegrowing and professional management. The combination speaks to today's Sullivan renaissance.
Plan a trip to Sullivan Vineyards on our interactive winery map:
Open by appointment - call/email
Dog friendly - It's ok to bring your dog!
Seated tasting available
Tasting available in private area
Tasting fee
Indoor tasting area
Outdoor tasting area
Winemaker or owner usually available
Winery has gardens
Winery has unique architecture
Winery has art on display
Couches
Fireplace
Romantic
Family run
Winery practices sustainable agriculture/production
Winery can host corporate functions up to 200 people
Tasting Room Size
Medium
Tasting Room Atmosphere





Tucked away off Galleron Road between Napa Valley's two main thoroughfares, Sullivan Vineyards has been Rutherford's Cabernet hideaway for over 40 years. Founded By Jim and Joanna Sullivan in 1978, this small, family-run operation is known for its limited number of high quality wines and intimate guest atmosphere.
View from Tasting Room:
360 of Rutherford, Mayacamas and Vaca mountain ranges
Wine clubs are a great way to stay connected to your favorite wineries.
To join the wine club, visit www.sullivanwine.com or call 707-963-9646.
Our Wine Club offers you access to small,highly allocated, reserve lots of Cabernet, Merlot and Chardonnay. Call 877-244-7337 for more details.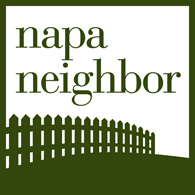 The offer listed below is valid for all Napa Valley residents age 21 and over.
Napa Neighbor offer: We will honor a 10% discount on all wines purchased at our winery for anybody who presents a valid Napa County driver's license or I.D. card. Please note that tastings are by reservation. Please call us at 707-963-9646.
Cabernet Sauvignon
Chardonnay
Merlot
Red Blend

Once a year the rarest new Napa Valley wines become available under one roof at Premiere Napa Valley. Wineries throughout the Napa Valley are given one task to participate: create a one-of-a-kind wine for this event to be purchased by one lucky bidder. This event is only open to select members of the wine trade and the successful bidder is the sole owner of this unique wine.
Premiere Napa Valley 2015
Sullivan Vineyards
Cases: 5
Varietal: Cabernet Sauvignon
Vintage: 2013
Release Date: October - 2016
Appellation: Rutherford
To purchase this wine or check on availability contact:
Wine Spectrum
Santa Rosa CA
www.winespectrum.com
707-525-8466