Renee Ary
Winemaker, Duckhorn Vineyards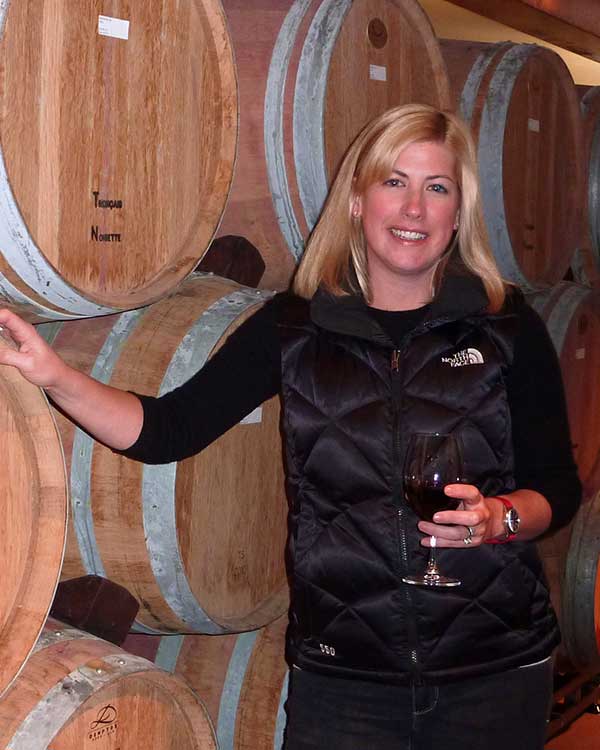 I find the intersection between science and art in winemaking fascinating.
Chances are, when Renee is making wine, reggae music is playing in the background.
How many years have you been in the Napa Valley wine industry?
Seventeen years in the Napa Valley wine industry, with the last 12 at Duckhorn Vineyards.
How did you get started in the wine business?
I earned a degree in chemistry and art from St. Mary's College in Moraga. I landed a job as a full-time lab technician at Robert Mondavi Winery in 1999, where I worked closely with winemakers Genevieve Janssens, Steve Leveque and Richard Sowalsky. I quickly realized that winemaking was both technical and creative. I find the intersection between science and art in winemaking fascinating.
Which wine was your "a-ha!" wine – the one that made you love wine or inspired you to get into the industry?
I have more of an "a-ha" moment, which happened during my first harvest. There was an energy that permeated throughout the valley when harvest started and the first fruit hit the winery. I'll never forget it. I knew right then that the wine industry would be my life-long career.
What are the most rewarding aspects of your work?
As only the fourth winemaker in the four-decade history of Duckhorn Vineyards, it's a special feeling knowing that I am part of the ongoing story of one of Napa Valley's great wineries. I love making something wonderful that can be shared with friends and family.
What are the greatest challenges?
Being away from my family during the long hours of harvest.
Our motto at the NVV is "cultivating excellence." What does this phrase mean to you and how do you cultivate excellence at your winery?
It means always taking pride in what you do, whether that's growing grapes, making wine or selling wine.
What are you doing at your winery to help preserve and enhance Napa Valley for the future?
Duckhorn Wine Company practices green and sustainable farming. One of the areas we have been focusing on is water conservation, which saves approximately 12,000,000 gallons of water in a single year in Napa Valley alone.
How does your winery help tell the Napa Valley story?
Dan and Margaret Duckhorn came to the Napa Valley in 1976 with the idea that this was the premier place for growing and making luxury Merlot. They were pioneers. Not only did they establish Merlot as one of North America's most important wines, their vision, passion and advocacy on behalf of the Napa Valley, and our industry as a whole, helped to pave the path for many others.
If you could open a bottle of your wine and share it with any three people (living or not), who would they be?
My dad, Bob Marley and Dmitri Mendeleev.
What's one thing people would be surprised to know about you?
I like reggae music.