Marcus Notaro
Winemaker, Stag's Leap Wine Cellars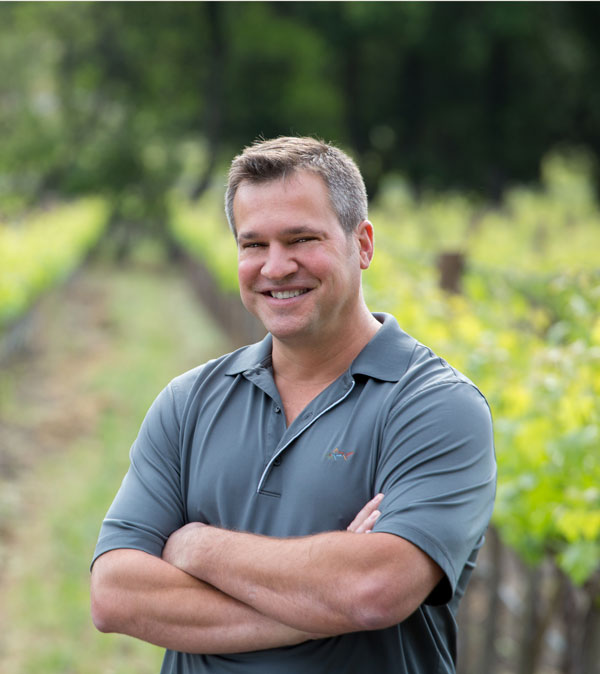 Every vintage is different, every winery is different -- experience as much as you can, and taste!
If Marcus weren't a vintner, chances are he would be a shellfish farmer.
How many years have you been in the Napa Valley wine industry?
I moved to Napa Valley in the spring of 2013 to become the winemaker at Stag's Leap Wine Cellars.
How did you get started in the wine business?
I grew up around wine with our family being Italian and my father making wine for the house. My last year in college, I worked as a tour guide at Chateau Ste. Michelle where I learned the basics which sparked my interest in the more technical side of wine.
Which wine was your "a-ha!" wine – the one that made you love wine or inspired you to get into the industry?
It would have to be Bruno Giacosa Barolo. The complexity and intense structure brought flavors to me I had not experienced before and inspired my further curiosity into wine and winemaking.
What are the most rewarding aspects of your work?
Producing wines that people truly enjoy. There's nothing more humbling than attending a winemaker dinner where the folks want to share a story of an older vintage that they enjoyed on a special occasion.
Our motto at the NVV is "cultivating excellence." What does this phrase mean to you and how do you cultivate excellence at your winery?
From its founding, Stag's Leap Wine Cellars has been about producing world-class wines that reflect the place they're grown. Today we continue that by constantly looking for ways to increase quality, through both being connected to our vineyards and innovation in our cellars.
What are you doing at your winery to help preserve and enhance Napa Valley for the future? (e.g., sustainable practices, family succession plan, community service, etc.)
We've had a long history of environmental stewardship at the estate. We've worked hard over the years to institute processes and to make decisions that take into account the welfare of future generations. Our goal is to ensure that the vineyard environment is in harmony with the natural environment. Since 2010, we've had Napa Green Land certification for our three estate vineyards – FAY, S.L.V. and Danika Ranch – and we're also a Napa Green Certified Winery.
If you weren't a Napa Valley vintner, what would you be doing?
Shellfish farmer - I'm always amazed how the flavors are affected by the conditions.
If you could open a bottle of your wine and share it with any three people (living or not), who would they be?
Edwin Moses, Andre Tchelistcheff, and my mother, who passed away before I started making wine.
What advice would you offer someone trying to get into the Napa Valley wine industry?
Get as much harvest experience in different places as you can. Every vintage is different, every winery is different -- experience as much as you can, and taste!