Don LaBorde
Winemaker, Paraduxx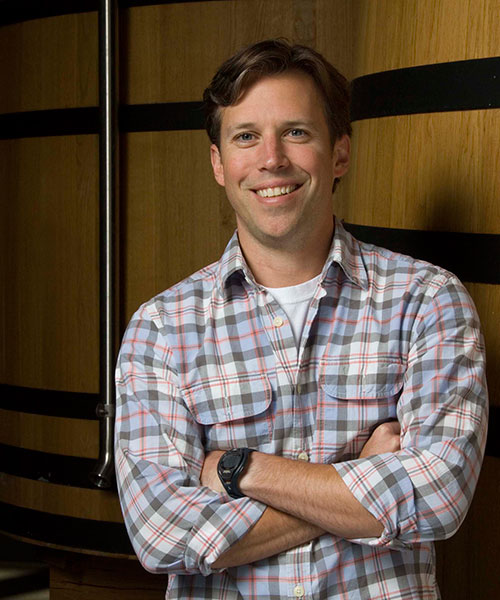 Not many people in the world have the opportunity to create something that has such a culture built around it.
Don came to Paraduxx by way of Portland and Australia.
How many years have you been in the Napa Valley wine industry?
Eleven years.
How did you get started in the wine business?
I started by working in a small wine shop in Portland, Ore. Meeting many of the local winemakers from the area, I fell in love with the idea of making wine. I moved to Australia to attend the enology program at Charles Sturt University and was given the opportunity to work three harvests in Australia, before I moved to the Napa Valley 11 years ago.
Which wine was your "a-ha!" wine – the one that made you love wine or inspired you to get into the industry?
It was actually one of our wines—the 1996 Duckhorn Vineyards Three Palms Merlot. The depth of color, flavor and complexity blew me away. Because of this, when I decided to become a winemaker, it was always a dream of mine to work for Duckhorn.
Name a Napa Valley vintner who has influenced you and briefly explain why.
Peter Luthi, who is now retired from Trefethen, had a huge influence on my white winemaking philosophy, while Corey Beck of the Coppola companies played an important role in helping to develop my red winemaking abilities.
What are the most rewarding aspects of your work?
It is a remarkably rewarding feeling to be able to actually hold something in a glass that took years of hard work from our whole team to make. Not many people in the world have the opportunity to create something that has such a culture built around it.
What are the greatest challenges?
Every year there are new challenges. What's important is to learn from each new challenge. Knowledge and experience allow you to further perfect your arsenal of techniques for when you may run into the same issues again.
What are you doing at your winery to help preserve and enhance Napa Valley for the future?
We were the first winery really dedicated to contemporary Napa Valley blends. As a blending house, we've created our own unique, benchmark blends, but we have also taken inspiration from the iconic blends of the world and then put our own distinctive Napa Valley spin on them. Our wines are made to be distinctly Napa Valley.
If you weren't a Napa Valley vintner, what would you be doing?
Restoring old furniture, or making new stuff out of old stuff.
What advice would you offer someone trying to get into the Napa Valley wine industry?
I would tell them to keep an open mind to all aspects of winemaking, and to try to never lose those romantic ideals that got them into the wine industry in the first place. Remember how many people would love to be here in Napa Valley doing what we do.