Brad Warner
Owner/Winemaker, Leto Cellars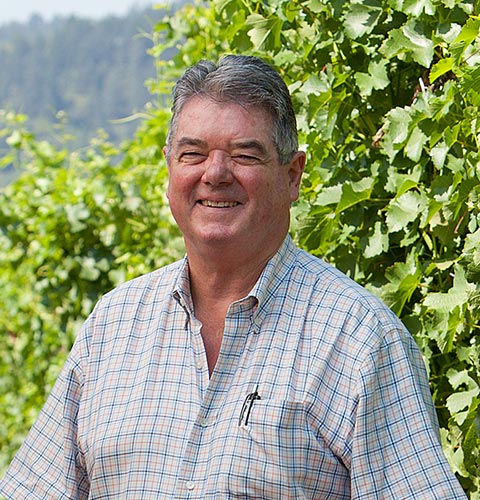 It is not about the money or fame, but a lifestyle.
When he's not making wine, Brad may be behind the wheel of his 1951 Jeep.
How many years have you been in the Napa Valley wine industry?
48 years.
How did you get started in the wine business?
I began working as a "cellar rat" at Charles Krug Winery, and then working my way up to head of production at Robert Mondavi for nearly 30 years.
Which wine was your "a-ha!" wine – the one that made you love wine or inspired you to get into the industry?
My defining moment was when I tasted the '81 Chardonnay from Mondavi, which had undergone full malolactic fermentation. This was the culmination of my exploration of the wine world and where Napa fit among it all.
Name a Napa Valley vintner who has influenced you and briefly explain why.
Not only was Robert Mondavi a mentor, but I also respected how he ran the business - sharing information, being available for questions, continuous commitment to quality, investing into the community at large in the belief that a rising tide floats all boats.
What are the most rewarding aspects of your work?
I find the greatest reward in preserving a varietal's true character and conveying the wine's terroir. My mission is to have a minimal impact on the wine and to simply carry the flavors from the vine to the bottle.
What are the greatest challenges?
There are many difficulties with the job as you deal with Mother Nature and a million details.
What do you think makes Napa Valley unique compared to other wine regions?
We are always happy to work with neighboring wineries to share experiences and ideas to improve vineyard practices - and ultimately, to make better wines.
If you could open a bottle of your wine and share it with any three people (living or not), who would they be?
I would pop open a bottle of my wine with two old friends, Andy Pollisa and Nathan Fay. Both of these gentlemen were instrumental in improving farming practices and creating dialogue between winemakers and vineyard managers to focus on the quality of the grapes, rather than the quantity.
What advice would you offer someone trying to get into the Napa Valley wine industry?
What really matters is that people are passionate, attentive to detail, and enjoy what there are doing. It is not about the money or fame, but a lifestyle.
What's one thing people would be surprised to know about you?
When I'm not immersed in it all, you might find me fishing or enjoying the great outdoors in my yellow '51 Willys Jeep.