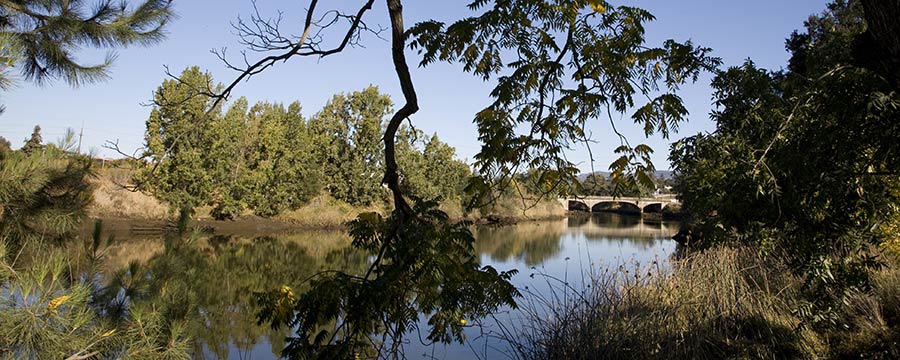 In 2014 we developed an action plan to help address a number of our community's most pressing issues.
We share the concerns of many local residents about the issues of winery compliance and development, transportation, affordable housing, land-use and stewardship. Building on our legacy of community giving and care, the NVV will continue to seek, create and underwrite solutions for our community's most pressing problems.
Winery Compliance & Development
Recent action steps:
Served on the Board of Supervisors appointed Agricultural Protection Advisory Committee (APAC)
Submitted a comprehensive proposal to APAC, offering recommendations to address existing compliance, traffic and development issues
Recommended APAC adopt "Proposal Z" which would require mandatory compliance reporting
Supported an APAC recommendation to limit the use of variances during the use permit planning process
Continued winery compliance workshops (14 workshops in 7 years with 1,000 attendees)
Successfully advocated for expanded notification policies and procedures by Napa County for development projects
Signed industry letter in support of comprehensive county data mining to inform discussion
Repeated commitment to community collaboration
What else can we do?
Hire contractor to help ensure NVV members comply with their use permits
Transportation
Recent action steps:
Partner with Napa County to prevent establishment of Indian casino, which would significantly increase traffic
Participated in recent NCTPA studies and working groups
Expanded NCTPA traffic study to increase winery specific data
Encouraged members to use alternative transportation to and from work
Encouraged Napa County to implement existing traffic mitigation measures in the General Plan
Leadership & $2.5 million contribution to Vine Trail
What else can we do?
Host community forum on transportation solutions (October)
Identify and employ transportation expert to analyze existing data and identify new solutions
Continue to promote alternative transportation
Support the use of Wine Train infrastructure for community transportation
Affordable Housing
Recent action steps:
Successfully created & renewed farmworker housing vineyard assessment
Invested $10 million in various housing projects through our Auction Napa Valley giving
Successfully advocated for an increase in Commercial Impact fees in the county to support affordable housing, resulting in approximately $2 million more into the fund per year
What else can we do?
Identify projects that have received Auction funding but that are not yet built; advocate for their completion
Advocate for policy changes reccomended by Joint Affordable Housing Task Force to help projects get built
Stewardship & Conservation
Recent action steps:
Leadership on Groundwater Resources Advisory Committee, WICC Board and other local water planning efforts
Actively supported the adoption of an expanded county Water Availability Analysis policy
Hosted workshops & distributed information for members re: conservation practices
Established Napa Green 2020 Goal
Encouraged wineries to reduce water use through all means possible, including Napa Green program
Commissioned Napa Valley Climate Study & 2nd Edition Update
Supported California Water Bond (Prop 1)
Supported efforts of Land Trust of Napa County
Established Napa Green 2020 Goal
Commissioned Napa Valley Climate Study & 2nd Edition Update
What else can we do?
Communicate likely effects of new water legislation as they become known
Continue to host informative resource conservation workshops
Support adoption of conservation practices through Napa Green program
Support science-based Climate Action Plan for Napa County