Website:
http://www.tamberbey.com
Tamber Bey
Tamber Bey is renowned for its 100% estate-grown Cabernet Sauvignon, Merlot Cabernet Franc, Petit Verdot and Chardonnay. Our hand-crafted wines are meticulously cared for from the vineyards to the winery to make extraordinay Napa Valley character wines. With estate vineyards in the Oakville and Yountville appellations, these cool-climate grapes are exclusive to the Tamber Bey signature single-vineyard wines. Visitors to Napa Valley can taste Tamber Bey's wines at our tasting room in downtown St. Helena, at 1234 Adams St. We offer wines by the taste in a 3 or 5 flight program, by the glass and by the bottle. Sit with us at the beautiful cooper bar or in our private tasting room. We also have outside seating. The tasting room is open daily from 10am to 8pm, no appointment necessary. However, you can call ahead and schedule a private tasting with the owner Barry Waitte and/or winemaker Mike Smith.


Tamber Bey
1234 Adams Street
Saint Helena CA 94574
707-968-5345
map

Hours:
10am-8pm Daily
Tastings/Appointments/Hospitality:
(707) 968-5345
Winery Features
Open for wine tastings
Open to the public
Offers tours by appointment - call/email
Tasting at tasting bar
Seated tasting available
Tasting available in private area
Couches
Fireplace
Tasting fee
Tasting fee waived with wine purchase
Winery has gardens
Winery practices sustainable agriculture/production
Dog friendly - It's ok to bring your dog!
Winery has art on display
Winery can host corporate functions up to 50 people
Indoor tasting area
Outdoor tasting area
Family run
Winemaker or owner usually available
Club member lounge
Current Wine Varieties Produced
Cabernet Sauvignon
Merlot
Chardonnay
Petit Verdot
Cabernet Franc
Bordeaux Blend
Sauvignon Blanc
Rose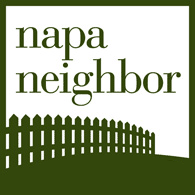 Napa Neighbor Discount
The offer listed below is valid for all Napa Valley residents age 21 and over.
Tamber Bey offers a 15% DISCOUNT to all Napa County residents on all current releases (excluding Club and Library offerings).
Tamber Bey Wine Club
Wine clubs are a great way to stay connected to your favorite wineries.
To join Tamber Bey's wine club, visit their website or call them at 707-968-5345.
As Tamber Bey grows in popularity with our limited production, we want to ensure that our loyal customers can purchase and enjoy our wines on a timely basis. We offer the EQQWINE Allocation Club so our customers will always have access to our limited production wines.
As an EQQWINE Allocation Club member you will receive a guaranteed allocation each year of our latest vintage delivered directly to your home or business, as well as access to limited production large-format bottles and invitations to Tamber Bey EQQWINE Allocation Club Member-only events. We also offer the Vintners Sampler and Members Select wine clubs. For more information about our wine clubs, visit www.tamberbey.com
Tasting Room Size
Medium
Tasting Room Atmosphere
The Tamber Bey tasting room is the first and only winery tasting room in downtown St Helena. The tasting room has a unique style all to Tamber Bey featuring reclaimed barn wood for furniture and other settings. Classic outdoor seating available.
Music in Tasting Room:
jazz to light rock
View from Tasting Room:
downtown St Helena
Wine Education:
Detialed education on vineyard and winemaking.
Premiere Napa Valley
Once a year the rarest new Napa Valley wines become available under one roof at Premiere Napa Valley. Wineries throughout the Napa Valley are given one task to participate: create a one-of-a-kind wine for this event to be purchased by one lucky bidder. This event is only open to select members of the wine trade and the successful bidder is the sole owner of this unique wine.

Premiere Napa Valley 2013

Tamber Bey
Cases: 10
Varietal: Red Wine
Vintage: 2011
Release Date: October - 2013
Appellation: Yountville

To purchase this wine or check on availability contact:

Premium Brands Wine & Spirits
Oklahoma City OK
405-947-4690
Map Tamber Bey
Tamber Bey
1234 Adams Street, Saint Helena
Hours: 10am-8pm Daily

* We use the exact longitude and latitude to map winery locations. Most online maps use addresses which are inaccurate in agricultural areas like the Napa Valley.