Website:
http://www.whitehalllane.com
Whitehall Lane
Whitehall Lane Winery is located on Highway 29 in the heart of Napa Valley. The Leonardini Family of St. Helena own the winery and six strategic vineyards that form the foundation of their award winning estate. The vineyards, located in the St. Helena, Rutherford and Oak Knoll appellations, produce beautifully balanced, delicious grapes.

The Family brings a warm and friendly ambience to the winery with ample space for visitors to enjoy. The new Club Room is a stunning venue to relax, enjoy vineyard views, and sample wines. They produce Cabernet Sauvignon, Merlot, Pinot Noir, Sauvignon Blanc and Chardonnay, including limited bottlings of Leonardini Family Selection wines that are found only at the winery.

Awards include three wines rated among the top five in the world by Wine Spectator magazine. With award winning wines and a welcoming atmosphere, wine club members and visitors alike treasure their Whitehall Lane experience.

Whitehall Lane
1563 Saint Helena Highway South
Saint Helena CA 94574
800-963-9454
map

Hours:
10am - 6pm, seven days a week
Tastings/Appointments/Hospitality:
800-963-9454
Winery Features
Open for wine tastings
Open to the public
Offers regular daily tours
Tasting at tasting bar
Seated tasting available
Tasting available in private area
Couches
Tasting fee
Tasting fee waived with wine purchase
Complimentary Tasting
Winery has gardens
Winery has picnic area
Winery practices sustainable agriculture/production
Dog friendly - It's ok to bring your dog!
Winery can host corporate functions up to 100 people
Indoor tasting area
Outdoor tasting area
Barrel tasting available
Family run
Winemaker or owner usually available
Club member lounge
Romantic
Current Wine Varieties Produced
Cabernet Sauvignon
Chardonnay
Merlot
Pinot Noir
Sauvignon Blanc
Muscat/Moscato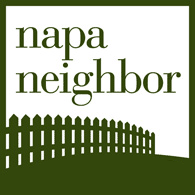 Napa Neighbor Discount
The offer listed below is valid for all Napa Valley residents age 21 and over.
Complimentary current release tasting for a Napa Neighbor and up to three guests.
Whitehall Lane Wine Club
Wine clubs are a great way to stay connected to your favorite wineries.
To join Whitehall Lane's wine club, visit their website or call them at 800-963-9454.
The Leonardini Family invites you to join our wine family by enrolling in one of our clubs. Join our family and join the fun. Enjoy wine tasting in the new Club Room with its panoramic vineyard views. Relax with friends in the Reserve Room or picnic in the Estate Garden. Join the Club, join the family and enjoy the wine!

Members get complimentary tours and tastings, discounted pricing, access to limited production wines, invitations to parties and events and access to the estate for private celebrations.

To join our extended wine family call (800) 963-9454 or visit us at www.whitehalllane.com


Tasting Room Size
Small
Tasting Room Atmosphere
The main tasting room offers a welcoming atmosphere in which to relax, sample wines, and learn about our history and winemaking style with our friendly and knowledgeable staff. Exclusive tasting venues available as well.
Premiere Napa Valley
Once a year the rarest new Napa Valley wines become available under one roof at Premiere Napa Valley. Wineries throughout the Napa Valley are given one task to participate: create a one-of-a-kind wine for this event to be purchased by one lucky bidder. This event is only open to select members of the wine trade and the successful bidder is the sole owner of this unique wine.

Premiere Napa Valley 2013

Whitehall Lane
Cases: 10
Varietal: Cabernet Sauvignon
Vintage: 2011
Release Date: September - 2013
Appellation: Napa Valley

To purchase this wine or check on availability contact:

Haven Restaurant
Houston TX
713-526-9115
Map Whitehall Lane
Whitehall Lane
1563 Saint Helena Highway South, Saint Helena
Hours: 10am - 6pm, seven days a week

* We use the exact longitude and latitude to map winery locations. Most online maps use addresses which are inaccurate in agricultural areas like the Napa Valley.