Winery Features
Winery is family friendly
Open by appointment - call/email
Tasting at tasting bar
Seated tasting available
Tasting available in private area
Couches
Fireplace
Tasting fee
Winery has gardens
Winery has picnic area
Indoor tasting area
Family Friendly Winery
We have Bocce Ball facilities for children and adults at our tree shaded gardens/picnic grounds.
Current Wine Varieties Produced
Syrah
Zinfandel
Cabernet Sauvignon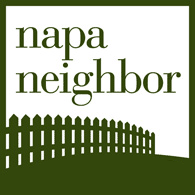 Napa Neighbor Discount
The offer listed below is valid for all Napa Valley residents age 21 and over.
Free tastings of a number of wines from small artisan wineries, including Highlands, that make up the tasting room at Silenus Vintners. Locals receive a 10% discount on Highlands wines.
Highlands Winery Wine Club
Wine clubs are a great way to stay connected to your favorite wineries.
To join Highlands Winery's wine club, visit their website or call them at (707) 328-5008.
Tasting Room Size
Medium
Tasting Room Atmosphere
Modern comfortable tasting room with knowledgable, personable staff who will spend the time to make your visit memorable.