Website:
http://www.castellodiamorosa.com
Castello di Amorosa
Castello di Amorosa, Dario Sattui's authentically-styled, 121,000 square foot, 13th century Tuscan castle-winery overlooks the Napa Valley from its hillside location in Calistoga. Tour the Castello and taste our hand-crafted wines, including the Il Barone Cabernet Sauvignon (94 points, Robert Parker) and the La Castellana Super Tuscan Blend (92 points, Robert Parker.) Reminiscent of old world castles, the Castello is complete with 107 rooms; each one different. Deep underground you will find the Grand Barrel Room, wine cellars and caves, a dungeon and Torture Chamber.
Castello di Amorosa
4045 Saint Helena Highway North
Calistoga CA 94515
707-967-6272
map

Hours:
9:30 a.m. to 6:00 p.m. (5:00 p.m. Nov-Feb)
Tastings/Appointments/Hospitality:
(707) 967-6272
Winery Features
Open for wine tastings
Open to the public
Offers tours by appointment - call/email
Winery is family friendly
Winery includes wine caves
Winery property is historical landmark
Tasting at tasting bar
Seated tasting available
Tasting available in private area
Tasting fee
Winery has gardens
Dog friendly - It's ok to bring your dog!
Winery has unique architecture
Winery has art on display
Indoor tasting area
Outdoor tasting area
Barrel tasting available
Family run
Winemaker or owner usually available
Club member lounge
Romantic
Family Friendly Winery
Children of all ages are welcome at the Castello. Children ages 4 years and older are welcome on the tours. Castello di Amorosa has established private tasting areas for parents with children where parents can participate in wine tasting while the children color and enjoy juice.
Current Wine Varieties Produced
Cabernet Sauvignon
Chardonnay
Merlot
Pinot Grigio
Sangiovese
Pinot Blanc
Muscat/Moscato
Gewurztraminer
Late Harvest
Sauvignon Blanc
Pinot Noir
Rose
Red Blend
Barbera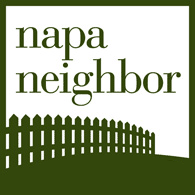 Napa Neighbor Discount
The offer listed below is valid for all Napa Valley residents age 21 and over.
Our Napa Neighbors enjoy 50 percent off tours and tasting from 9:30 a.m. until Noon.
Castello di Amorosa Wine Club
Wine clubs are a great way to stay connected to your favorite wineries.
To join Castello di Amorosa's wine club, visit their website or call them at 707-967-6272.
Castello di Amorosa wine club members enjoy a variety of wine club member events throughout the year including The Chocolate Festival, Royal Hearts Valentine's Dinner, Mystery Dinner, Winemaker's Luncheon,The Midsummer Festival, Hot Havana Nights, Harvest Stomp Celebration, Pagan Halloween Ball, Cinquecento Cavalieri Club Winemaker's Dinner and the New Year's Eve Gala.
Tasting Room Size
Medium
Tasting Room Atmosphere
Large Roman cross-vaulted ceilings in the main tasting rooms; tours finish in a private tasting bar under the Castello.
Music in Tasting Room:
Italian
View from Tasting Room:
Views of the Napa Valley from our hill top location.
Wine Education:
Tours and tasting have an educational component.
Premiere Napa Valley
Once a year the rarest new Napa Valley wines become available under one roof at Premiere Napa Valley. Wineries throughout the Napa Valley are given one task to participate: create a one-of-a-kind wine for this event to be purchased by one lucky bidder. This event is only open to select members of the wine trade and the successful bidder is the sole owner of this unique wine.

Premiere Napa Valley 2013

Castello di Amorosa
Cases: 10
Varietal: Cabernet Sauvignon
Vintage: 2011
Release Date: April - 2013
Appellation: Coombsville

To purchase this wine or check on availability contact:

Cache Road Liquor & Wines
Lawton OK
cacheroadliquor.com
580-355-7451
Map Castello di Amorosa
Castello di Amorosa
4045 Saint Helena Highway North, Calistoga
Hours: 9:30 a.m. to 6:00 p.m. (5:00 p.m. Nov-Feb)

* We use the exact longitude and latitude to map winery locations. Most online maps use addresses which are inaccurate in agricultural areas like the Napa Valley.