Winery Features
Offers tours by appointment - call/email
Winery is family friendly
Open by appointment - call/email
Seated tasting available
Tasting available in private area
Tasting fee
Tasting fee waived with wine purchase
Dog friendly - It's ok to bring your dog!
Winery can host corporate functions up to 25 people
Indoor tasting area
Barrel tasting available
Family run
Winemaker or owner usually available
Romantic
Family Friendly Winery
Well behaved dogs are allowed. Parents with children are welcomed.
Current Wine Varieties Produced
Bordeaux Blend
Zinfandel
Cabernet Sauvignon
Port Style Wine
Cabernet Franc
Petit Verdot
Petite Sirah
Chardonnay
Merlot
Syrah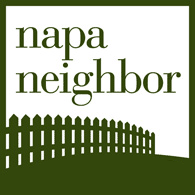 Napa Neighbor Discount
The offer listed below is valid for all Napa Valley residents age 21 and over.
Complementary wine tasting & 10% off wine purchases.
Bourassa Vineyards Wine Club
Wine clubs are a great way to stay connected to your favorite wineries.
To join Bourassa Vineyards's wine club, visit their website or call them at 707-254-4922.
Choose from 2, 4, 6, or 12 bottles of Bourassa wines shipped approximately every three months. Enjoy exclusive benefits such as 10% to 25% savings on wine and merchandise purchases, members only events, and special offers from Bourassa Vineyards' network of lifestyle businesses.
Tasting Room Size
Medium
Tasting Room Atmosphere
Bourassa Vineyards maintains one of Napa's most distinguished and intimate wine tasting rooms. For an unforgettable start to any Napa Valley wine tour, escape to our luxurious private lounge where friendly, expert staff will guide you through the range and depth of our award winning vintages. Forget the crowds and congestion common in other tasting rooms—at Bourassa, you'll find only great wine, a comfortable and inviting atmosphere, and personal, attentive service. Make your appointment today, and experience the essence of Napa
in every glass.
Music in Tasting Room:
Classical
View from Tasting Room:
Very warm, rustic, and inviting
Wine Education:
Explanation of the cork, and the infuence of oak in wine.
Food Available:
Cookies, water
Adopt-a-School
Adopt-a-School is a cooperative effort by businesses, industry and government to stimulate support of education and public school students.
Bourassa Vineyards has proudly adopted the following school:
American Canyon Middle School
Map Bourassa Vineyards
Bourassa Vineyards
190 Camino Oruga, Napa
Hours: 10:00 AM to 4:00 PM

* We use the exact longitude and latitude to map winery locations. Most online maps use addresses which are inaccurate in agricultural areas like the Napa Valley.