Winery Features
Open for wine tastings
Open to the public
Winery is family friendly
Tasting at tasting bar
Fireplace
Tasting fee
Tasting fee waived with wine purchase
Winery has picnic area
Winery practices sustainable agriculture/production
Dog friendly - It's ok to bring your dog!
Indoor tasting area
Family run
Winemaker or owner usually available
Family Friendly Winery
We have a backyard with grass and a bocce ball court. Sometimes the Summers family dog, Lola (a great pyrenees) is on hand to greet visitors.
Current Wine Varieties Produced
Cabernet Sauvignon
Merlot
Zinfandel
Chardonnay
Charbono
Muscat/Moscato
Petite Sirah
Bordeaux Blend
Port Style Wine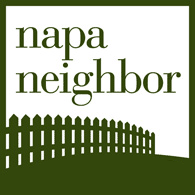 Napa Neighbor Discount
The offer listed below is valid for all Napa Valley residents age 21 and over.
Complimentary tasting and 5% discount on bottle purchases, 15% case discount
Summers Estate Wines Wine Club
Wine clubs are a great way to stay connected to your favorite wineries.
To join Summers Estate Wines's wine club, visit their website or call them at 707-942-5508.
2-bottle club (2 new releases three times per year - only 6 bottles per year).

Case Club (12 or 24 bottles of mixed cases) once or twice annually - based on club member's preference.
Tasting Room Size
Medium
Tasting Room Atmosphere
Small, friendly, family-owned winery. Wood U-shaped tasting bar, tile & wood floors, with oriental rugs. Doors open to outdoor tiled patio and beautiful views of Mt. St. Helena. Relaxed and happy place to visit.
Music in Tasting Room:
Jazz or upbeat
View from Tasting Room:
Mt. St. Helena, Calistoga Palisades, Old Faithful Geyser
Map Summers Estate Wines
Summers Estate Wines
1171 Tubbs Lane, Calistoga
Hours: 10:00 to 5:30 Daily

* We use the exact longitude and latitude to map winery locations. Most online maps use addresses which are inaccurate in agricultural areas like the Napa Valley.