Website:
http://www.darioush.com
Darioush
Darioush, a winery noted for its Bordeaux style estate wines, implements old world labor-intensive, micro-vineyard management and new world state of the art technology to craft fine wines from its estates located in the appellations of Napa Valley, Mt. Veeder and Oak Knoll. Under the direction of Darioush Khaledi and winemaker Steve Devitt, precision and quality are of the utmost importance at the winery.

Stunning Visitor Center architecture and beautifully landscaped grounds highlight the experience at Darioush. Guests are welcome to sample the current release wines fireside, explore the 250 seat amphitheater, browse the unique, hand-selected merchandise imported from around the world or reserve a space on one of many leading-edge private tasting and tour programs.


Darioush
4240 Silverado Trail
Napa CA 94558
707-257-2345
map

Hours:
10:30 a.m. - 5:00 p.m.
Tastings/Appointments/Hospitality:
(707) 257-2345
Winery Features
Open for wine tastings
Open to the public
Offers tours by appointment - call/email
Tasting at tasting bar
Seated tasting available
Tasting available in private area
Couches
Fireplace
Tasting fee
Tasting fee waived with wine purchase
Winery has gardens
Winery practices sustainable agriculture/production
Winery has unique architecture
Winery can host corporate functions up to 20 people
Indoor tasting area
Barrel tasting available
Family run
Club member lounge
Current Wine Varieties Produced
Cabernet Sauvignon
Merlot
Cabernet Franc
Syrah
Chardonnay
Viognier
Dessert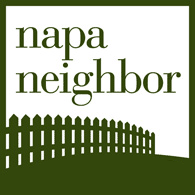 Napa Neighbor Discount
The offer listed below is valid for all Napa Valley residents age 21 and over.
Complimentary tasting. Property tours by appointment.
Darioush Wine Club
Wine clubs are a great way to stay connected to your favorite wineries.
To join Darioush's wine club, visit their website or call them at 707-257-2345.
The First Offering Reservation guarantees priority access to our most popular and exclusive wine releases each year. With your custom reservation, Darioush will set aside and ship your selection prior to the public release each vintage.
Tasting Room Size
Large
Tasting Room Atmosphere
Equally important to Darioush's wine quality, is its dedication to unparalleled service by creating unique, memorable experiences for each guest. The tasting room was designed to create a welcoming, rich and intriguing environment for visitors; the aesthetics balance the modern and ancient with historical references to Persia's ancient capital city and winemaking tradition. Enjoy your wine flight at the tasting bar or fireside and peruse treasures selected from artisan manufacturers from all over the world.

The Darioush Visitor Center is open to the public for tasting from 10:30 A.M. to 5:00 P.M. daily. No appointment is required for parties fewer than 6 guests. Let the hospitality staff make the most of your visit by experiencing one of the ground-breaking tasting opportunities available by appointment, such as By Invitation Only and Fine Wines, Artisan Cheeses. Simply book in advance with the Darioush Concierge at 707.257.2345 ext. 130 or visit Darioush.com.
Adopt-a-School
Adopt-a-School is a cooperative effort by businesses, industry and government to stimulate support of education and public school students.
Darioush has proudly adopted the following school:
Salvador Elementary School
Premiere Napa Valley
Once a year the rarest new Napa Valley wines become available under one roof at Premiere Napa Valley. Wineries throughout the Napa Valley are given one task to participate: create a one-of-a-kind wine for this event to be purchased by one lucky bidder. This event is only open to select members of the wine trade and the successful bidder is the sole owner of this unique wine.

Premiere Napa Valley 2013

Darioush
Cases: 5
Varietal: Red Wine
Vintage: 2011
Release Date: November - 2014
Appellation: Napa Valley

To purchase this wine or check on availability contact:

Boulevard Steakhouse
Edmond OK
405-715-2333
Map Darioush
Darioush
4240 Silverado Trail, Napa
Hours: 10:30 a.m. - 5:00 p.m.

* We use the exact longitude and latitude to map winery locations. Most online maps use addresses which are inaccurate in agricultural areas like the Napa Valley.