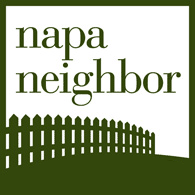 Napa Neighbor Discount
The offer listed below is valid for all Napa Valley residents age 21 and over.
Once open we will create a program, We look forward to Napa residents visiting the winery!
Joseph Cellars Wine Club
Wine clubs are a great way to stay connected to your favorite wineries.
To join Joseph Cellars's wine club, visit their website or call them at 707-942-9999.
Cellar Club ensures that you will receive special offerings from the winery. We offer our wines first to cellar club
members, mailing list and through our tasting room. To ensure availability and to be notified of upcoming events, vintage releases and news, we invite you to join.
* 20% savings on all re-orders
* 50% off Ground Shipping on case reorders.
* Complimentary tastings when you visit Joseph Cellars Winery
* Invitation to Joseph Cellars open house, and any and all special pouring.
* Private winery tours, wine cave tour, vineyard tours, barrel tasting.
* Other exciting benefits we'll continue to add to surprise and delight
you.
Tasting Room Size
Medium
Tasting Room Atmosphere
Caves tours & barrel tasting, outdoor court yard to relax and socialize around the wood burning fireplace, indoor tasting and cellars club areas.
Music in Tasting Room:
Depends on the time of day, All Music
View from Tasting Room:
stunning views of Mount St. Helena & the Palisades
Wine Education:
During tours, brief