Website:
http://www.truchardvineyards.com
Truchard Vineyards
The Truchard Estate Vineyard encompasses 383 contiguous acres, of which 270 acres are planted. The vineyard is a series of hills and valleys, and contains a variety of soils: clay, shale, sandstone, volcanic rock and ash. The various combinations of terrain, geology, and marine-moderated temperatures provide unique wine growing conditions. Currently the vineyard grows 10 different grape varieties, making it one of the most diverse estate vineyards in California. Only 20% of the grapes from the Truchard Estate Vineyard are reserved for Truchard wines. The wines are hand-crafted using traditional wine making techniques, and exemplify the high quality fruit of this unique estate. They are truly: "wines with a sense of place". Truchard wines have garnered much critical appreciation. Wines from the 1994, 1996, and 1997 vintages have been included in the Wine Spectator's Top 100 wines of the world. The winery was selected as the "Estate Winery of the Year" by Wine & Spirits in 1997 and 1998.


Truchard Vineyards
3234 Old Sonoma Road
Napa CA 94559
707-253-7153
map

Hours:
10:00 a.m. - 3:30 p.m., by appointment
Tastings/Appointments/Hospitality:
(707) 253-7153
Winery Features
Offers tours by appointment - call/email
Open by appointment - call/email
Winery includes wine caves
Tasting fee
Winery has gardens
Winery practices sustainable agriculture/production
Indoor tasting area
Outdoor tasting area
Family run
Winemaker or owner usually available
Current Wine Varieties Produced
Cabernet Sauvignon
Merlot
Cabernet Franc
Zinfandel
Pinot Noir
Chardonnay
Syrah
Roussanne
Tempranillo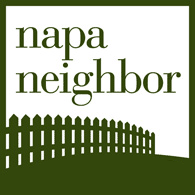 Napa Neighbor Discount
The offer listed below is valid for all Napa Valley residents age 21 and over.
Complimentary tasting and tour of vineyards and wine caves. Hours by appointment. Not available Sunday.
Truchard Vineyards Wine Club
Wine clubs are a great way to stay connected to your favorite wineries.
To join Truchard Vineyards's wine club, visit their website or call them at 707-253-7153.
We ship 3 times a year with 4 bottles at a time which are the new releases. Shipments are Feb l, April 15 and Nov. l with the average cost of $140 per shipment. We offer parties during the year such as a vertical tasting in the cave, a pre-harvest barbecue. Once you are a member of the wine club, you do not have to pay the tasting fee and you can purchase wine at l5% discount and 20% off case purchases.
Tasting Room Size
Small
Tasting Room Atmosphere
The tasting area is located in the restored barn next to barrel storage.
Adopt-a-School
Adopt-a-School is a cooperative effort by businesses, industry and government to stimulate support of education and public school students.
Truchard Vineyards has proudly adopted the following school:
Napa Valley Language Academy
Premiere Napa Valley
Once a year the rarest new Napa Valley wines become available under one roof at Premiere Napa Valley. Wineries throughout the Napa Valley are given one task to participate: create a one-of-a-kind wine for this event to be purchased by one lucky bidder. This event is only open to select members of the wine trade and the successful bidder is the sole owner of this unique wine.

Premiere Napa Valley 2013

Truchard Vineyards
Cases: 5
Varietal: Pinot Noir
Vintage: 2012
Release Date: March - 2014
Appellation: Los Carneros

To purchase this wine or check on availability contact:

Me & Tommy's Restaurant And Bar
Belleville Nj
973-277-2211
Map Truchard Vineyards
Truchard Vineyards
3234 Old Sonoma Road, Napa
Hours: 10:00 a.m. - 3:30 p.m., by appointment

* We use the exact longitude and latitude to map winery locations. Most online maps use addresses which are inaccurate in agricultural areas like the Napa Valley.