Winery Features
Offers tours by appointment - call/email
Open by appointment - call/email
Winery includes wine caves
Tasting at tasting bar
Seated tasting available
Tasting available in private area
Couches
Tasting fee
Tasting fee waived with wine purchase
Winery has gardens
Winery has picnic area
Winery practices sustainable agriculture/production
Winery has unique architecture
Winery can host corporate functions up to 50 people
Indoor tasting area
Outdoor tasting area
Barrel tasting available
Family run
Winemaker or owner usually available
Romantic
Current Wine Varieties Produced
Cabernet Sauvignon
Merlot
Chardonnay
Sauvignon Blanc
Port Style Wine
Bordeaux Blend
Sauvignon Blanc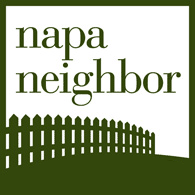 Napa Neighbor Discount
The offer listed below is valid for all Napa Valley residents age 21 and over.
Complementary tasting for up to two people in our new tasting room.
Schweiger Vineyards Wine Club
Wine clubs are a great way to stay connected to your favorite wineries.
To join Schweiger Vineyards's wine club, visit their website or call them at 707-963-4882.
Members receive 20% discounts on current releases and special event pricing.

Extended Family
Two, 6-bottle shipments per year. Combo of reds, whites, and dessert wines.

Red Connoisseurs Club
Two, 6-bottle shipments/year of our premium red wines

Collectors Club
Two, 12-bottle shipments/year of our premium red wines
FREE SHIPPING on all case purchases!

Magnum Club
A third one bottle magnum shipment in Nov.
20% discount on all magnum purchases,
10% discount on all 3L., 6L, and 9L.

Tasting Room Size
Small
Tasting Room Atmosphere
Taste at 2,200 ft above the Napa Valley. Enjoy our beautiful views, wonderful estate grown wines, and a once in a lifetime experience. Tastings available in our beautiful tasting room or on our garden terrace and/or our elegant barrel room, by appointment.
Music in Tasting Room:
variety
View from Tasting Room:
napa valley floor views from 2000' mountain top
Wine Education:
Focused on educating all aspects of growing and winemaking on Spring Mountain
Food Available:
$35 Tasting includes a Charcuterie Plate to enjoy and experience our wines with food.
Schweiger Vineyards Events
Schweiger Vineyards: Lobster Feed in the Vineyard
Saturday, August 03, 2013

Description: Let the Celebration Begin! The Schweiger Family invites you to join them for a traditional lobster feed in the vineyards. Surrounded by Merlot vines... More...
Details & Activities:

Schweiger Vineyards: Old Fashioned Harvest Stomp
Thursday, September 19, 2013

Description: Schweiger Vineyards offers visitors a chance to get their feet wet – literally. Along with testing Brix levels and picking their own grapes, visitors... More...
Details & Activities:

Map Schweiger Vineyards
Schweiger Vineyards
4015 Spring Mountain Road, Saint Helena
Hours: 10:00 a.m. - 4:00 p.m., 7 days a week

* We use the exact longitude and latitude to map winery locations. Most online maps use addresses which are inaccurate in agricultural areas like the Napa Valley.