Website:
http://www.provenancevineyards.com
Provenance Vineyards
By selecting some of the finest vineyards in the Rutherford, Oakville and Carneros districts, Provenance Vineyards showcases the distinctiveness of Napa Valley's best growing areas for red wine. These approachable, age-worthy wines display a balance of elegance and substance.

The word provenance is derived from the French, and means origin" or "source." The provenance of a piece of art is the record of its ownership from its creation to the present. Connoisseurs use a provenance as a guarantee of a work's authenticity. The name reflects the goal of producing wines that are works of art.
Provenance Vineyards
1695 Saint Helena Highway
Saint Helena CA 94574
707-968-3633
map

Hours:
daily 10:00 a.m. to 5:00 p.m.
Tastings/Appointments/Hospitality:
(707) 968-3633
Winery Features
Open for wine tastings
Open to the public
Offers tours by appointment - call/email
Tasting at tasting bar
Seated tasting available
Couches
Tasting fee
Complimentary Tasting
Dog friendly - It's ok to bring your dog!
Indoor tasting area
Winemaker or owner usually available
Current Wine Varieties Produced
Malbec
Cabernet Franc
Bordeaux Blend
Merlot
Sauvignon Blanc
Cabernet Sauvignon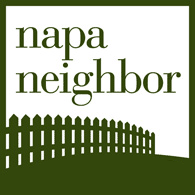 Napa Neighbor Discount
The offer listed below is valid for all Napa Valley residents age 21 and over.
We welcome our neighbors with a two for the price of one tasting and a 10% discount on non sale wines.
Provenance Vineyards Wine Club
Wine clubs are a great way to stay connected to your favorite wineries.
To join Provenance Vineyards's wine club, visit their website or call them at 707-968-3633.
Tasting Room Size
Medium
Tasting Room Atmosphere
Provenance Vineyards is located in the town of Rutherford, California on St. Helena Highway just north of the historic Beaulieu Vineyard. The Provenance tasting room is a welcoming spot in the Napa Valley. Great wines and customer service are our top priorities.
We are open daily, 10:00am to 5:00pm, except for major holidays. Appointments are not necessary but appreciated for groups over six.
Music in Tasting Room:
Eclectic
View from Tasting Room:
Mayacamas Mountains and Estate Vineyards
Premiere Napa Valley
Once a year the rarest new Napa Valley wines become available under one roof at Premiere Napa Valley. Wineries throughout the Napa Valley are given one task to participate: create a one-of-a-kind wine for this event to be purchased by one lucky bidder. This event is only open to select members of the wine trade and the successful bidder is the sole owner of this unique wine.

Premiere Napa Valley 2013

Hewitt Vineyard and Provenance Vineyards
Cases: 20
Varietal: Cabernet Sauvignon
Vintage: 2011
Release Date: February - 2014
Appellation: Napa Valley

To purchase this wine or check on availability contact:

The Wine House
Los Angeles CA
www.winehouse.com
310-479-3731
Map Provenance Vineyards
Provenance Vineyards
1695 Saint Helena Highway, Saint Helena
Hours: daily 10:00 a.m. to 5:00 p.m.

* We use the exact longitude and latitude to map winery locations. Most online maps use addresses which are inaccurate in agricultural areas like the Napa Valley.