J. Davies Vineyards
J. Davies Vineyards is located on the historic Schramsberg property in Calistoga, CA which is part of the Diamond Mountain District appellation of Napa Valley. Originally founded in 1862 by Jacob Schram, the 218 acre property was re-established by sparkling wine producers, Jack and Jamie Davies in 1965. Over time, it was discovered that the vineyards surrounding the winery, which were planted in 1965 to the traditional Methode Champenoise grape varietals of Pinot Noir and Chardonnay, were better suited to the Bordeaux varietals of Cabernet Sauvignon, Malbec, Petit Verdot, Cabernet Franc and Merlot.

The 2008 J. Davies, "Dark perfumed aromas of blueberry and brambleberry are accentuated with mocha, vanilla cream, and tobacco. The palate is bold, complex and fruitful. Wild berry compote and black cherry flavors mingle with notes of black tea and dark chocolate. All aspects are seamlessly brought together with fine grain tannins that sustain a long and luxurious finish." - Sean Thompson & Hugh Davies, Winemakers

This Bordeaux blend of 84% Cabernet Sauvignon, 12% Malbec, 4% Petit Verdot was aged in 85% new French oak barrels for 22 months. Additionally, this wonderful eighth vintage has been allowed one additional year in bottle to blend and mature even more gracefully. Estate grown on the Schramsberg property, the wine has become a true expression of our Diamond Mountain hillside vineyards. Only 2,069 cases were produced with magnums and three liters also available in limited quantities.


J. Davies Vineyards
1400 Schramsberg Road
Calistoga CA 94515
707-942-6668
map

Hours:
10:00am to 4:00pm, by appointment
Tastings/Appointments/Hospitality:
(800) 877-3623
Winery Features
Offers tours by appointment - call/email
Open by appointment - call/email
Winery includes wine caves
Winery property is historical landmark
Seated tasting available
Tasting available in private area
Tasting fee
Winery has gardens
Winery practices sustainable agriculture/production
Winery has unique architecture
Winery can host corporate functions up to 60 people
Indoor tasting area
Romantic
Current Wine Varieties Produced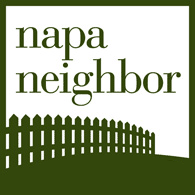 Napa Neighbor Discount
The offer listed below is valid for all Napa Valley residents age 21 and over.
10% discount on selected wines
J. Davies Vineyards Wine Club
Wine clubs are a great way to stay connected to your favorite wineries.
To join J. Davies Vineyards's wine club, visit their website or call them at 707-942-6668.
Jack & Jamie's Circle - $350 per shipment, includes various quantities of J. Davies and Davies Vineyards wines.

Davies Club - $120 per shipment, includes various quantities of J. Davies and Davies Vineyards wines.

Tasting Room Size
Small
Tasting Room Atmosphere
Located on the Schramsberg Vineyards property, tastings are held in conjunction with a tour of our historic property and caves. J. Davies is rotated within the tasting schedule, depending on availability.
Premiere Napa Valley
Once a year the rarest new Napa Valley wines become available under one roof at Premiere Napa Valley. Wineries throughout the Napa Valley are given one task to participate: create a one-of-a-kind wine for this event to be purchased by one lucky bidder. This event is only open to select members of the wine trade and the successful bidder is the sole owner of this unique wine.

Premiere Napa Valley 2013

J. Davies Estate
Cases: 5
Varietal: Cabernet Sauvignon
Vintage: 2011
Release Date: November - 2014
Appellation: Diamond Mountain District

To purchase this wine or check on availability contact:

Unwined
Alexandria VA
www.unwinedva.com
703 8619508
Map J. Davies Vineyards
J. Davies Vineyards
1400 Schramsberg Road, Calistoga
Hours: 10:00am to 4:00pm, by appointment

* We use the exact longitude and latitude to map winery locations. Most online maps use addresses which are inaccurate in agricultural areas like the Napa Valley.