Winery Features
Open for wine tastings
Open to the public
Offers tours by appointment - call/email
Winery is family friendly
Tasting at tasting bar
Seated tasting available
Tasting available in private area
Tasting fee
Winery has gardens
Winery practices sustainable agriculture/production
Dog friendly - It's ok to bring your dog!
Winery can host corporate functions up to 60 people
Indoor tasting area
Barrel tasting available
Family run
Winemaker or owner usually available
Club member lounge
Family Friendly Winery
When parents enjoy our Wine and Chocolate Experience, kids can have a Milk and Chocolate Experience, with different flavors of milk paired with different chocolates.
Current Wine Varieties Produced
Cabernet Sauvignon
Merlot
Zinfandel
Chardonnay
Sauvignon Blanc
Late Harvest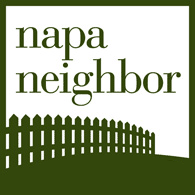 Napa Neighbor Discount
The offer listed below is valid for all Napa Valley residents age 21 and over.
Complimentary tasting for Napa County resident and one guest.
Grgich Hills Estate Wine Club
Wine clubs are a great way to stay connected to your favorite wineries.
To join Grgich Hills Estate's wine club, visit their website or call them at 707-963-2784.
Grgich Hills offers two wine clubs:

Our Pre-Release Club offers members the opportunity to purchase wines before their release to the general public at greater than normal discounts. Members also receive an invitation to a special annual party held in July of each year.

Miljenko's Cellar Club allows members to receive a quarterly two-bottle shipment of wine specially selected by Miljenko "Mike" Grgich, including limited-production wines unavailable elsewhere. Members also receive a 15% discount on all wines and invitation to our annual winter holiday party.
Tasting Room Size
Medium
Tasting Room Atmosphere
Grgich Hills Estate prides itself on its casual tasting atmosphere inside a working winery. The tasting room is attached to the barrel room so you can see, hear and smell the wine as it's being made.
Wine Education:
Library tastings offered. Tours educate customers about Biodynamic growing.
Map Grgich Hills Estate
Grgich Hills Estate
1829 Saint Helena Highway, Rutherford
Hours: 9:30 a.m. - 4:30 p.m.

* We use the exact longitude and latitude to map winery locations. Most online maps use addresses which are inaccurate in agricultural areas like the Napa Valley.