Winery Features
Open by appointment - call/email
Winery property is historical landmark
Tasting at tasting bar
Tasting fee
Tasting fee waived with wine purchase
Winery practices sustainable agriculture/production
Dog friendly - It's ok to bring your dog!
Winery has unique architecture
Indoor tasting area
Family run
Winemaker or owner usually available
Romantic
Current Wine Varieties Produced
Cabernet Sauvignon
Merlot
Syrah
Petite Sirah
Rhone Varieties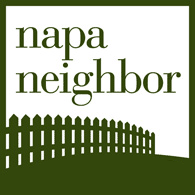 Napa Neighbor Discount
The offer listed below is valid for all Napa Valley residents age 21 and over.
Tastings by appointment, inter-winery discounts.
Burgess Cellars Wine Club
Wine clubs are a great way to stay connected to your favorite wineries.
To join Burgess Cellars's wine club, visit their website or call them at 707-963-4766.
Wine Club: "Impressions."
Sign up on Burgess Cellars website.
20% off, and access to exclusive wines.
Tasting Room Size
Medium
Tasting Room Atmosphere
Our guests enjoy tasting in our barrel room. The parking area offers "the best view of the Napa Valley."
View from Tasting Room:
Best view in the Napa Valley
Wine Education:
The tasting area is in our winery, the winery is in the middle of our
Map Burgess Cellars
Burgess Cellars
1108 Deer Park Road, Deer Park
Hours: 10:00 a.m. - 4:00 p.m., by appointment

* We use the exact longitude and latitude to map winery locations. Most online maps use addresses which are inaccurate in agricultural areas like the Napa Valley.